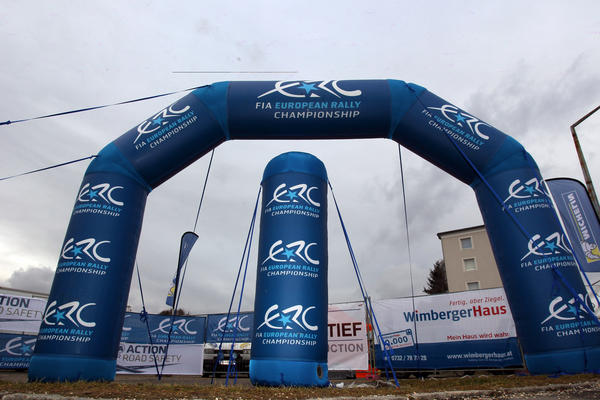 JannerRallye has almost begun, with Shakedown in progress over a 3 kilometer SS, and just before that ERC unveils a newly looking website, which is exciting and reminds of the IRC. The website has a lot of functionality and it is the look and feel that makes it even more exciting. Even it has got
live streaming
of action video, but restricted to EU zone. Well it is a ERC right?!
Coming back to the rally, following the completion of shakedown at 15:00hrs local time, all competing crews and their cars will take part in an official presentation in Freistadt's Stadtplatz at 16:30hrs. The ceremonial start will take place inside the Freistadt Messehalle from 19:30hrs.
The ambient temperatures are reported to be hovering around the one-degree centigrade mark. Thousands of fans are expected to line the route on Friday's opening leg, which coincides with a public holiday in Austria, says the official site. Take a look at the new look website
here
.
The highlight of the event would be the entry of Hungarian television celebrity Zoltan Bessenyey, who is set to contest in several rounds of the ERC for 2WD Championship in 2013 starting from Jännerrallye. So you guys can expect a more than decent coverage from Hungarian television channel!