The first round of the
Indian National Rally Championship
with its two more championships, each for the
International
participants and for the newly conceived
SUV Championship
was announced recently.
AVT Premium South India Rally
[
Chennai, India
], the opening round of 2013
FMSCI Indian National Rally Championship
is all set and ready to run from 22nd to 24th March 2013. The event organized by
Madras Motor Sports Club
, will be attracting all leading drivers and co-drivers from all over
India
and beyond borders will be fighting for top honours in the
2013 FMSCI National Rally Championships
for their respective category/championships.
Indian Rally Championship (IRC)
Indian National Rally Championship (INRC) – Overall
INRC 1600 Championship
Junior INRC
Indian SUV Rally Championship [newly formed]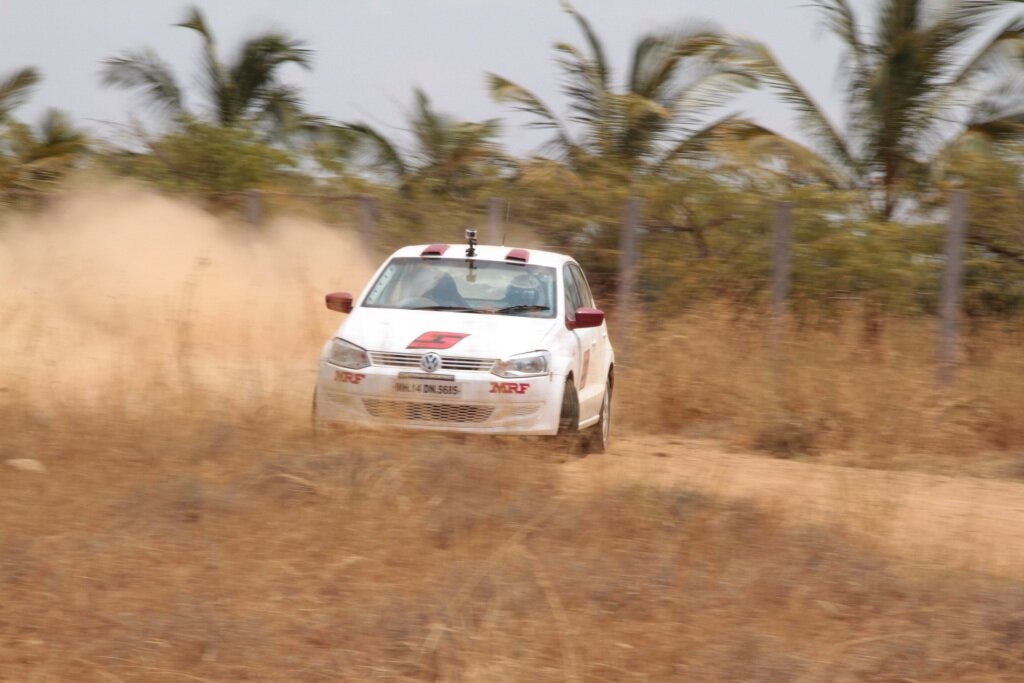 The new season also set to welcome a new car [newly homologated for rally], debuting VW Polo 1.6 to set to take on the Indian rally stages. It is Team Slideways Industries, who will be fielding two VW Polo rally cars and two Suzuki Baleno rally cars on this opening round of INRC.
In the SUV category, Mahindra Motorsports will be fielding two Super XUV500, with Gaurav Gill & Sunny Siddu behind the wheels.
The AVT Premium South India Rally, the round 1 of the 7 round National Championship will have a total distance of around 300 kms, out of which 117 kms will be that of Special Stages, wherein speed is the criteria.
The Rally has three dirt stages viz.
AAVISA
(17.00 kms), the
IVCRL
, which is 11 kms and the third one around the
Madras Motor Race Track
in
Sriperumbudur
which is 9 kms. All these stages are run three times each.
Manoj Dalal, the Clerk of the Course of the AVT Premium South India Rally said, "I welcome the competitors to the AVT Premium South India Rally. We have taken note of competitor feedback from previous years and modified the course to make it more enjoyable and competitive. The SSS will be run on our high-speed race track. I'm sure the 2013 edition of this rally will be challenging and exciting for competitors and spectators".
The rally action starts on Saturday, the 23rd March 2013, with the 1st car scheduled to be flagged off at 08:00 hrs, from the Madras Motor Race Track for the Super Special Stage, followed by the AAVISA stage, IVRCL Stage and the Track Stage. The three special stages are repeated another time to end the Leg 1 rally on Saturday for an overnight Parc-Ferme at 16:54 hrs.
The Leg 2 starts on Sunday, the 24th March 2014 with the SSS and ends with one loop of the three special stages, followed by the Podium Ceremony @ 13:45 hrs, Post event scrutineering and posting of final official classification.
Competitors in the AVT Premium South India Rally will be battling it out on the course for their winning share of the total prize money of Rs 5.0 lakhs.
Here is a what happened at last time the rally was held in 2011.